Chrysler Airflow: The Electric Crossover That Will Revive the Brand in 2025 – Chrysler is among the oldest and most iconic American car brands. However, it has struggled to keep up with the competition and the changing consumer preferences in recent years. With only one model left in its lineup, the Pacifica minivan, Chrysler needs a fresh start and a new direction to survive and thrive in the 21st century.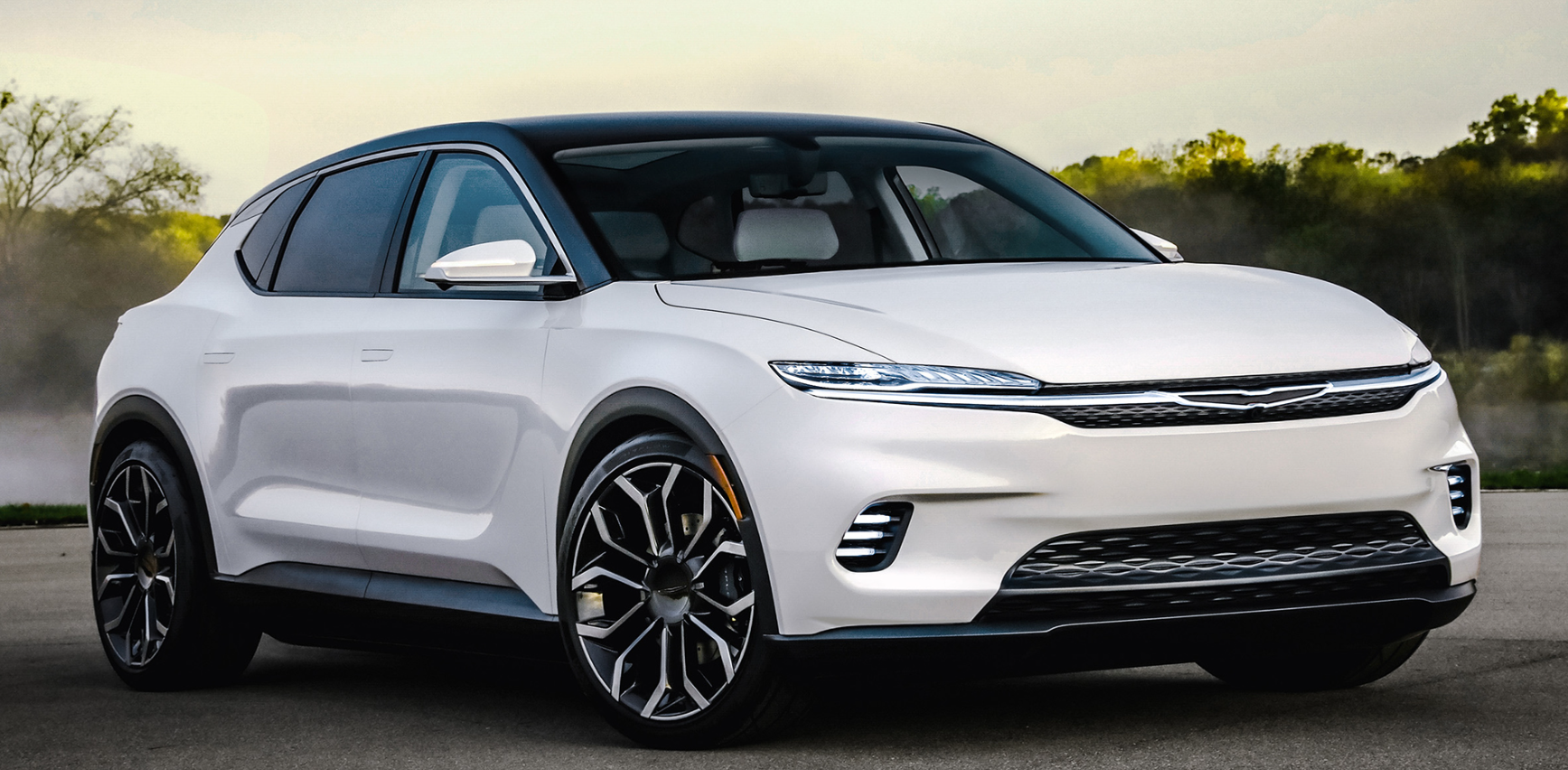 That's why the company has announced that it will go all-electric by 2028, starting with the Airflow, a sleek and futuristic crossover that will debut in 2025. The Airflow is not just a concept car but a preview of what Chrysler's first EV will look like and what it will offer to customers who are looking for a spacious, stylish, and intelligent vehicle that can compete with the likes of Ford Mustang Mach-E, Tesla Model Y, Volvo XC40 Recharge, and other electric SUVs.
What's New for 2025
The Airflow will be based on the Stellantis STLA Large platform, designed specifically for battery electric vehicles. It will range up to 400 miles on a single charge, thanks to a 118-kWh battery pack that can support 400- and 800-volt systems for fast charging. It will also have a dual-motor setup that delivers all-wheel drive and a combined output of 402 horsepower.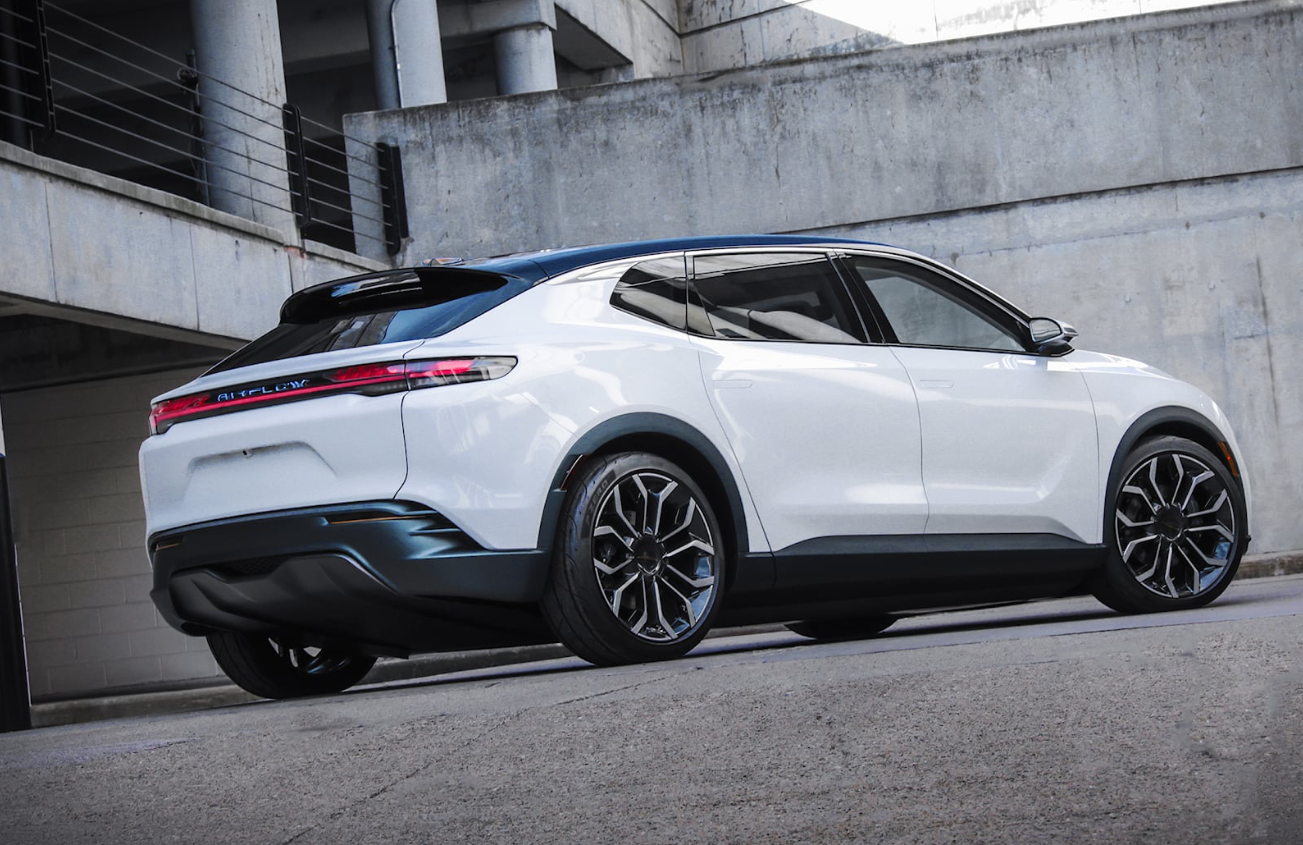 The Airflow will also feature advanced technology that will make it one of the most connected and autonomous vehicles on the road. It will have STLA Brain, which is a cloud-based system that can update the software and firmware over the air, as well as provide personalized services and entertainment options. It will have STLA SmartCockpit, a suite of hardware, screens, and computers that can create a seamless and intuitive user interface. It will have STLA AutoDrive, a system that can enable Level 3 autonomous driving, meaning that the driver can take their hands off the wheel and eyes off the road under certain conditions.
Design: Exterior and Interior
The Airflow concept car has a striking exterior design that combines elegance and aerodynamics. It has a tall hood, a sloping roofline, a short rear overhang, and a low, broad stance. It has slim LED headlights and taillights, as well as a distinctive grille that features an illuminated Chrysler logo. It has large wheels with aerodynamic inserts, flush door handles, and cameras instead of side mirrors.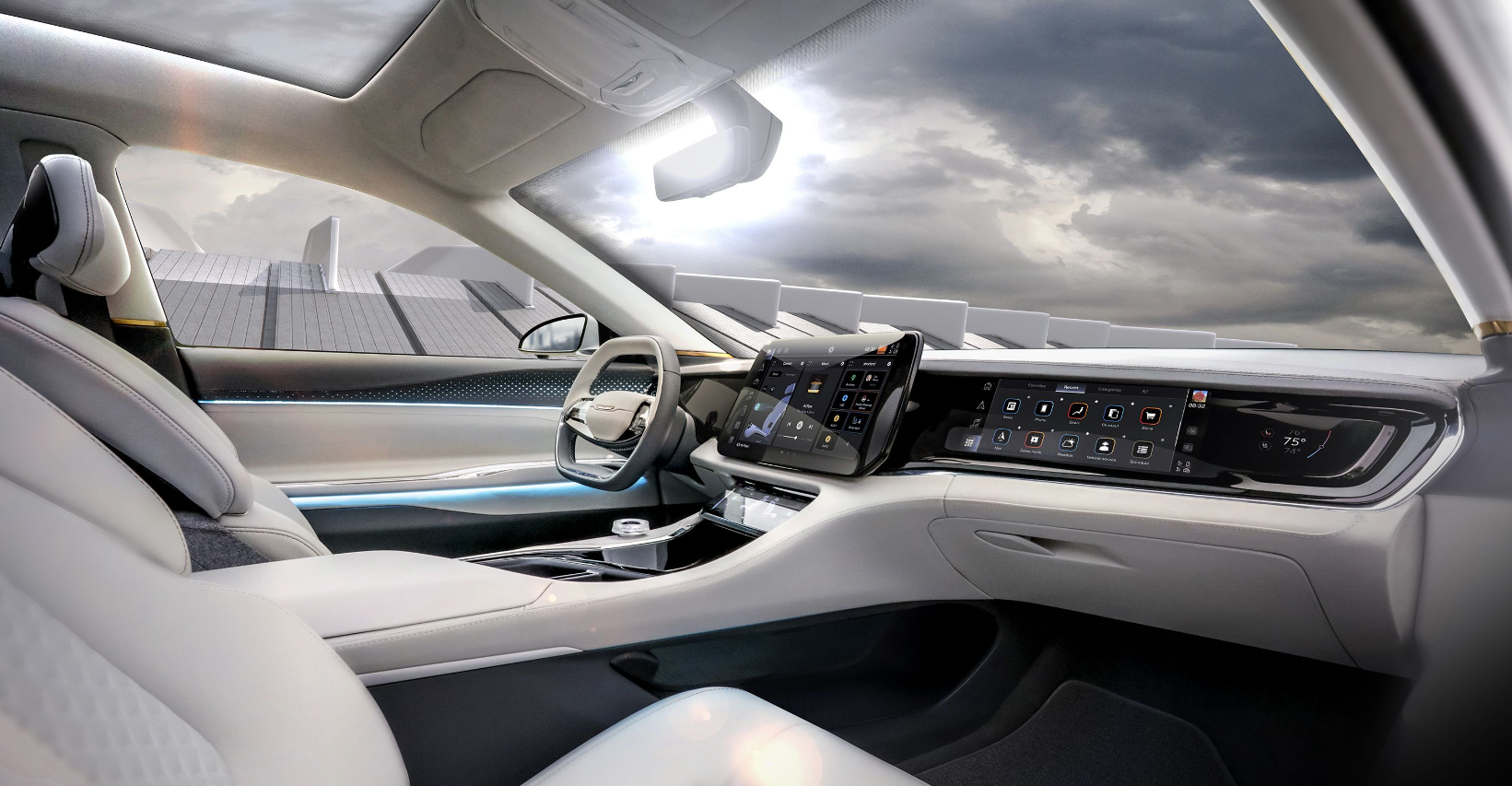 The interior of the Airflow concept car is equally impressive, with a spacious and futuristic cabin that offers comfort and convenience for four passengers. It features a glass top that lets in natural light and offers panoramic vistas. Ambient lighting is also available, and it may change color based on the driver's mood or driving style. It has four individual seats that are upholstered in premium leather and have heating, cooling, and massage functions. It has multiple display screens, including a digital instrument cluster for the driver, a central infotainment screen for navigation and entertainment, a passenger screen for personalization and access to online services, and rear-seat entertainment screens for movies and games.
Powertrain
The Airflow concept car has remarkable performance and all-wheel drive thanks to its dual-motor system. Even though each motor generates 201 horsepower, Chrysler must disclose the overall output or torque values. Chrysler claims the concept car can accelerate from 0 to 60 mph in less than five seconds.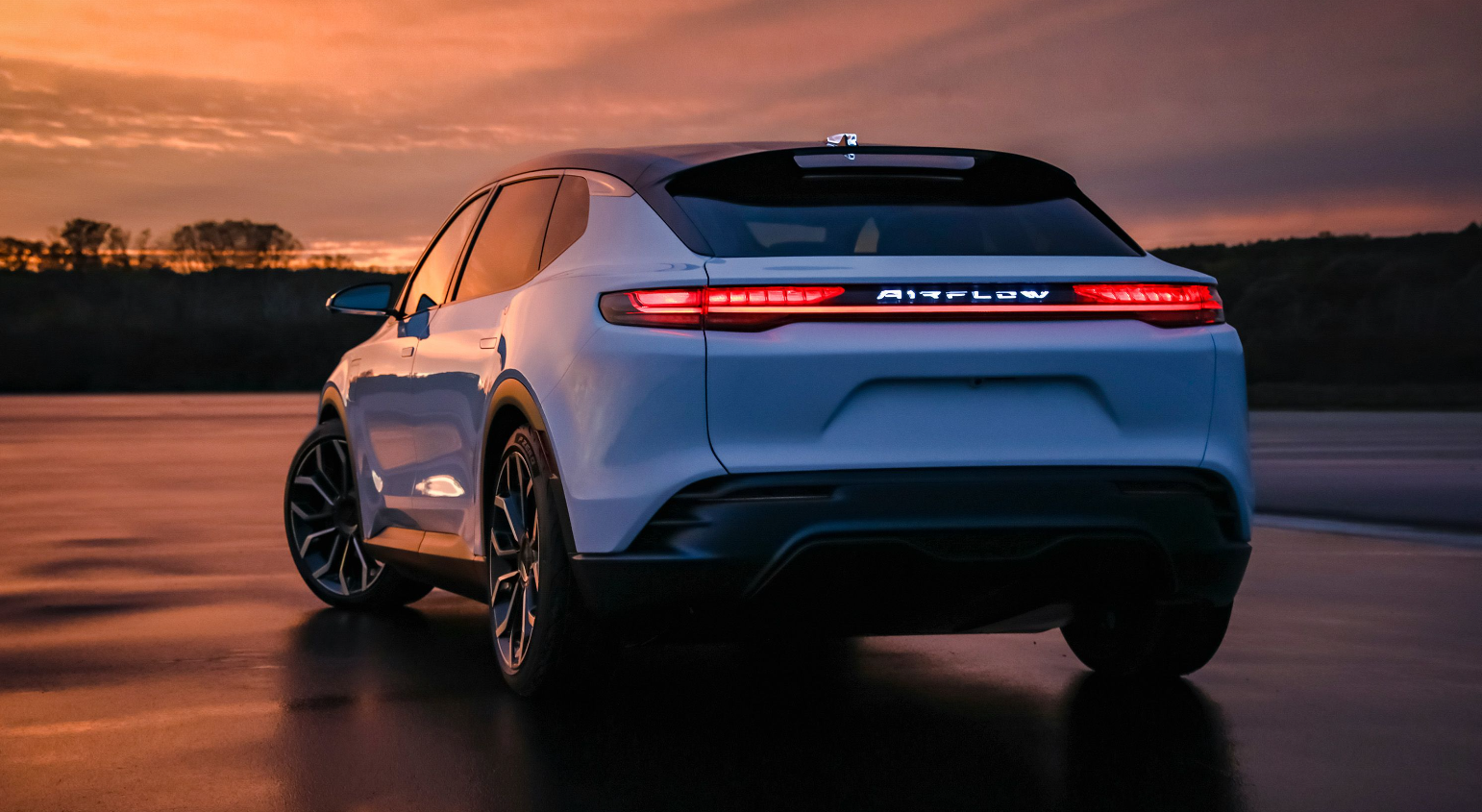 The Airflow concept car also has a large battery pack that enables long-range driving and fast charging. The battery pack has a capacity of 118 kWh, enough to provide between 350 and 400 miles of range on a single charge, depending on the driving conditions and style. The battery pack can also support both 400- and 800-volt systems for fast charging, which means that it can replenish up to 80% of its capacity in less than an hour at compatible charging stations.
Release Date and Price
The Airflow concept car is expected to go into production in late 2024 or early 2025 as Chrysler's first EV model. The production version may have changes from the concept car, such as a more conventional five-seat layout or different exterior details. The production version may have other trim levels or configurations, such as a single-motor option or different battery sizes.
Chrysler has not announced the official pricing or availability of the Airflow yet, but we estimate that it will start at around $55,000 for the base model and go up to $70,000 or more for the top-of-the-line model. The Airflow will be eligible for federal and state tax credits and incentives, which could lower the effective cost for buyers.
The Airflow will be a crucial product for Chrysler as it will begin transforming into an all-electric brand. The Airflow will also be a compelling option for customers looking for a premium, spacious, and technologically advanced electric crossover that can rival the best in the market.